1959 Mercedes-Benz 220S Ponton sedan with Webasto sliding sunroof
owner: Marcelo Maulepes / mm@relatom.com.br / southern Brazil
visit Marcelo's Type 220S restoration page
---
Marcelo writes,

Hello, I am from southern Brazil, and have just finish the restoration of this 1959 Mercedes-Benz Type 220S Ponton sedan with Webasto sliding sunroof.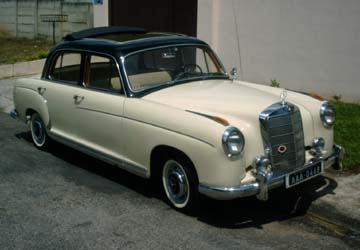 I used a lot of the information at www.mbzponton.org to make the complete restoration, including the selection of the body color, that I got from this illustration: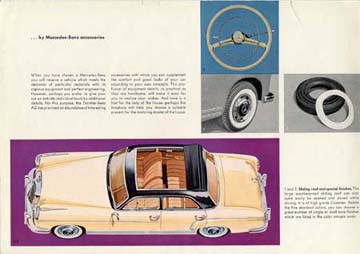 Back to the beginning, this is what it was like when I bought it in October, 2002. It had been sitting, unused, for 13 years.
The original sunroof was closed with a steel sheet, and we had to rebuild it. This photo shows when we re-opened it.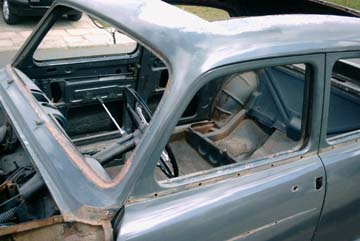 Later in the disassembling process
As you can see from this photo, it was a complete restoration!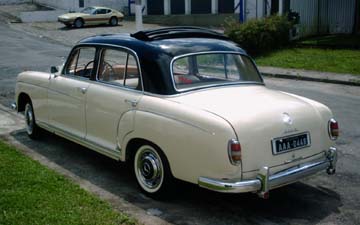 Beautiful two-tone paint scheme and the Webasto roof wide open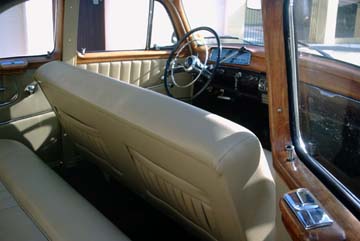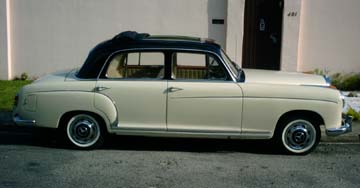 Thank you all, who have created and maintained this wonderful information source about Mercedes-Benz Pontons

Best regards,
Marcelo Maulepes / October 25, 2004
---
Created: October 25, 2004 / Jeff Miller
© www.mbzponton.org
---
Return to the Main Photo Gallery
Return to the Type 220a/220S Photo Gallery
---